Café Asia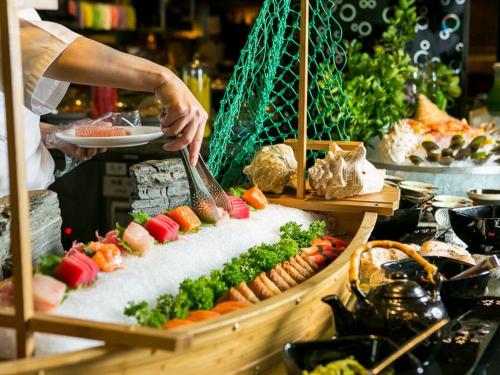 Café Asia offers an extensive international buffet with a touch of Asian mystique. An appetizing à la Carte menu is also available.
Brazilian Churarascos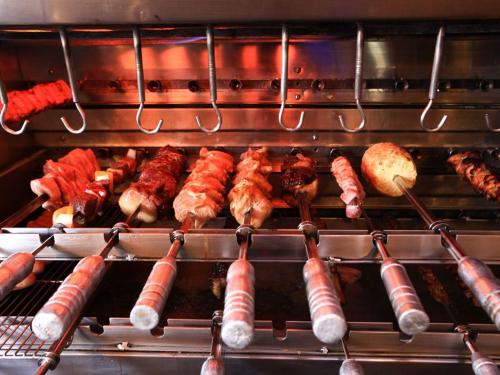 Brazilian Churrascos is uniquely themed restaurant. Here our chefs will stimulate your taste buds with a variety of delicious meats and sausages, carved at your tableside.
Yue Feng Ge Chinese Restaurant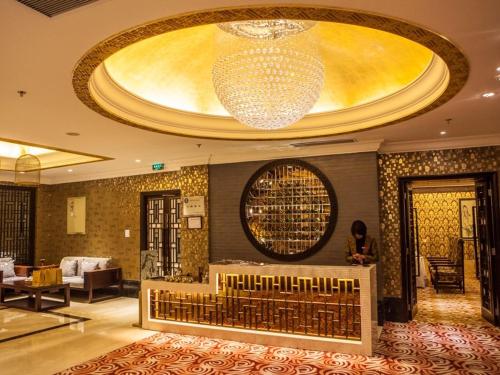 Yue Feng Ge Chinese Restaurant presents classic Cantonese cuisine along with hint of Beijing flavors. Indulge yourself in great dim sum, delicious seafood and the famous Beijing roast duck.
Jade Hot Pot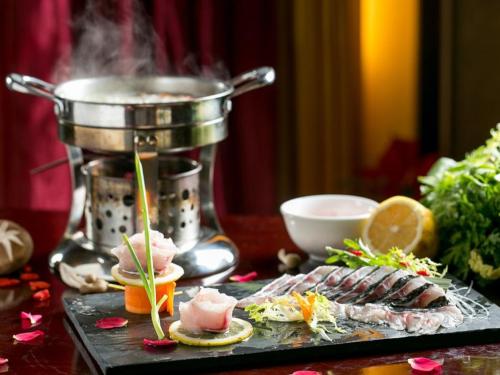 Jade Hot Pot is our freestanding Hongkong style hot pot restaurant set within the surroundings of the hotel's attractive park grounds.
Jade Sunbake Brew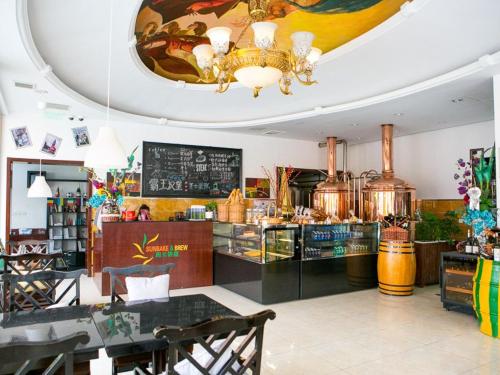 Provides homemade pizza, pasta, sandwich, desert and fresh brew beer. A good place for friends gathering and small wedding.
Jade Sun Shine Town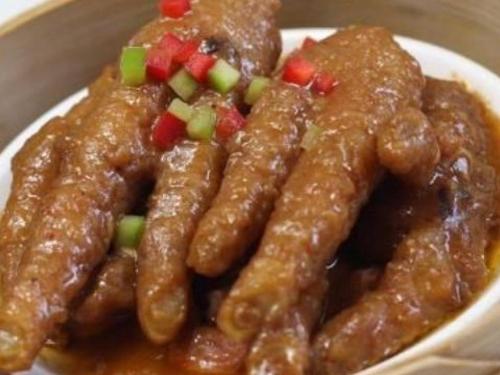 Offers fine Cantonese cuisine, BBQ, soup, dim sum.
Palm Garden Lobby Lounge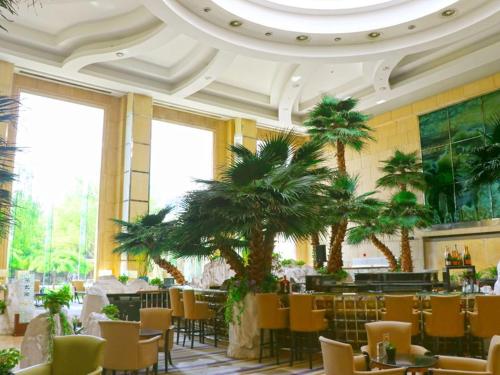 Palm Garden Lobby Lounge overlooks the hotel's Lobby and gardens. Enjoy warm sunlight by day and the night sky in the evening as you enjoy a wide-range of refreshing drinks and great tasting snacks.