About V-continent
V-Continent Beijing Parkview Wuzhou Hotel is the flagship hotel of Beijing North Star V-Continent Hotel Managment Company.
A deluxe hotel conveniently located in north Beijing, adjacent to Beijing International Convention Center, China National Convention Center, and within walking distance to the city's Olympic Green and much celebrated Bird's Nest Stadium. The hotel is just 25-minutes from Beijing Capital International Airport. It's pretty convenient to go downtown, Silk Street, Tiananmen Square, Forbidden City, the Summer Palace and other high streets and scenic spots, an ideal place for business and leisure travellers.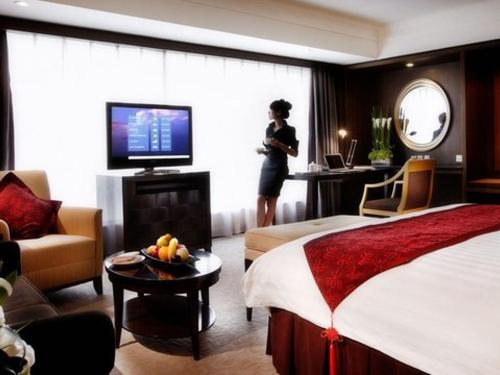 The hotel boasts 477 well-designed guest rooms. The executive floor offers 24 hours of personalized business and concierge services to provide a spacious and tasteful space for your high-end socials and business interactions. The Executive Club is located on the 15-17 floor of the hotel and guests checked in can enjoy delicious tea, buffet breakfast and cocktails all day long in the spacious and tasteful club lounge, and can use the conference room for one hour a day, free of charge.
Located in the second floor of the hotel, the 1120 square meters one-thousand-seat banquet hall and 9 multi-functional halls have all modern convenience. Six restaurants and bars provide both local and international guests a cosmopolitan dining experience.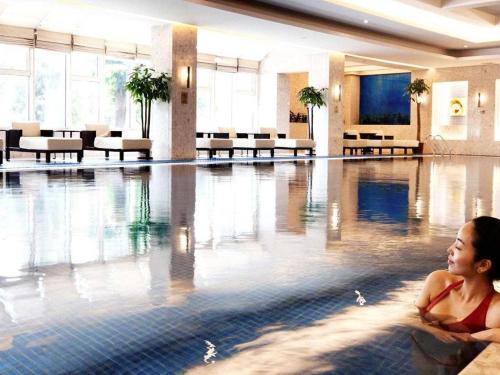 For hotel guests' relaxation and comfort, V- Continent Beijing Parkview Wuzhou Hotel offers a well-equipped Health Club, with an indoor heated swimming pool, fitness centre, sauna, steam bath, beauty salon and massage treatments.